Enabling corporate design elements in R
The unikn package provides color functions — by defining dedicated colors and color palettes, and commands for changing, viewing, and using them — and styled text elements (e.g., for marking, underlining, or plotting colored titles). The pre-defined range of colors and text functions is based on the corporate design of the University of Konstanz (see this link for details), but can be adapted and extended for other institutions and purposes.
Background
Institutions devise corporate design (CD) manuals for creating and maintaining a consistent impression in presentations and publications. In 2014, the University of Konstanz introduced a highly recognizable corporate design. Its key component is the ubiquitous use of a Seeblau color and a corresponding color palette that blends various shades of Seeblau (in boxes, lines, and other graphical elements) with text (in black-and-white). (See the corporate design pages and the Corporate Design Manual (pdf) for details.)
The unikn package facilitates the use of corporate design elements for users of R. While this renders the correct use of default specifications simple and straightforward, we leave some flexibility for experienced users (e.g., for creating scientific visualizations).
The unikn package currently provides five types of objects and functions:
Dedicated colors and color palettes;

Functions for creating new color palettes and for finding colors by their names (i.e., newpal() and grepal());

Functions for plotting graphical objects (e.g., boxes and frames);

Functions for plotting styled text elements (e.g., highlighting and underlining text).

Additional elements may be added as they become available. Please use responsibly!
Installation
The latest release of unikn is available from CRAN at https://CRAN.R-project.org/package=unikn:
install.packages

(

'unikn'

)  

# install from CRAN client




library

(

'unikn'

)           

# loads the package
The current development version can be installed from its GitHub repository at https://github.com/hneth/unikn/:
# install.packages('devtools')  # (if not installed yet)




::

install_github

(

'hneth/unikn'

)
 devtools

library

(

'unikn'

)  

# loads the package
Colors and color functions
A distinctive and recognizable color scheme is the most recognizable element of the University of Konstanz's corporate design.
Text decorations
Beyond color functions, unikn also provides some functions for plotting graphical elements (like boxes) and styled text (with decorations like colored backgrounds or underlining). By default, the text-decoration functions assume that you want to add styled text to an existing plot, unless the new_plot argument specifies a type of plot to be generated. As the use of these functions is explained in detail in vignette("Text"), we only provide some examples here:
ToDo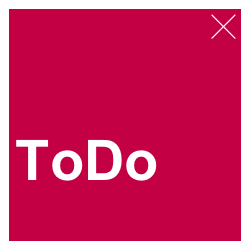 The unikn package is work in progress. We are still working on:
Graphical themes for ggplot2 that use unikn color palettes and text elements

Additional templates for images and slides
Please contact us in case you need additional features or want to help us implementing them.
Resources
The following versions of unikn and corresponding resources are currently available:
Copyrights

The University of Konstanz's Corporate Design (CD) was created by Strichpunkt GmbH and the University of Konstanz in 2014. The unikn package authors belong to the research group on Social Psychology and Decision Sciences (SPDS) at the University of Konstanz. We make some CD elements available to fellow users of R (e.g., for creating scientific visualizations), but all copyrights remain with the original copyright holders.
We aim for an authentic representation of a highly-specified corporate design. While rigid specifications help to maintain coherence and consistency, they also tend to cause frustration in expert users. As the design has been developed in a flexible way that allows for individual elements to be modified as needed, we allow for some liberties, mostly by relaxing some restrictions. Examples include:
License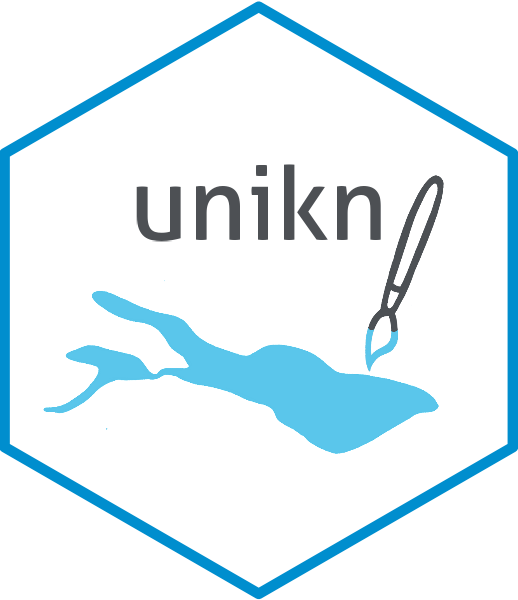 unikn by Hansjörg Neth and Nico Gradwohl is licensed under a Creative Commons Attribution-ShareAlike 4.0 International License. (Based on a work at https://github.com/hneth/unikn).
References
The copyrights to all designs remain with their original creators:
Color definitions are based on the specifications at:
(Updated on 2021-03-28.)
[1] Whereas the official definition does not identify a preferred color for the Ampel color palette (pal_signal), we provide its alert color (i.e., pal_signal[2]) as a designated color Signal.